JUNE Pharmaceuticals Limited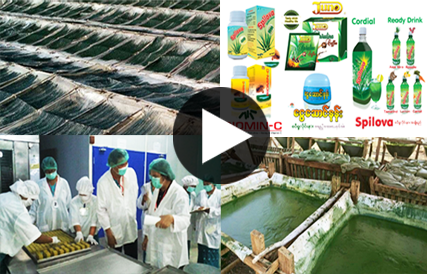 JUNE Calendar 2018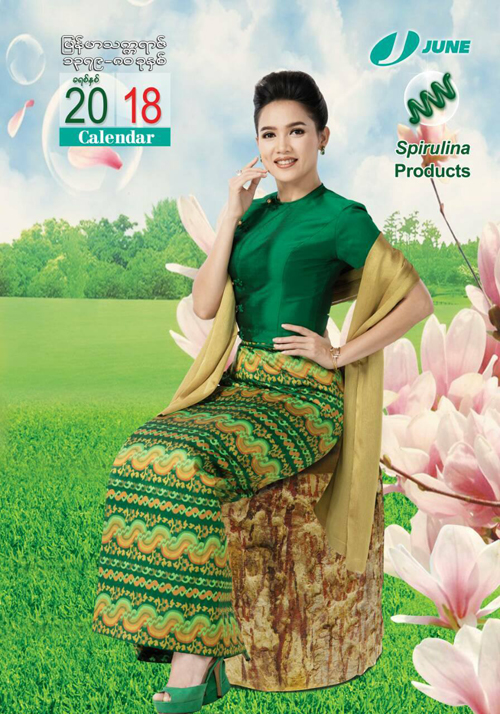 Download Calendar (Size: 10.3 MB)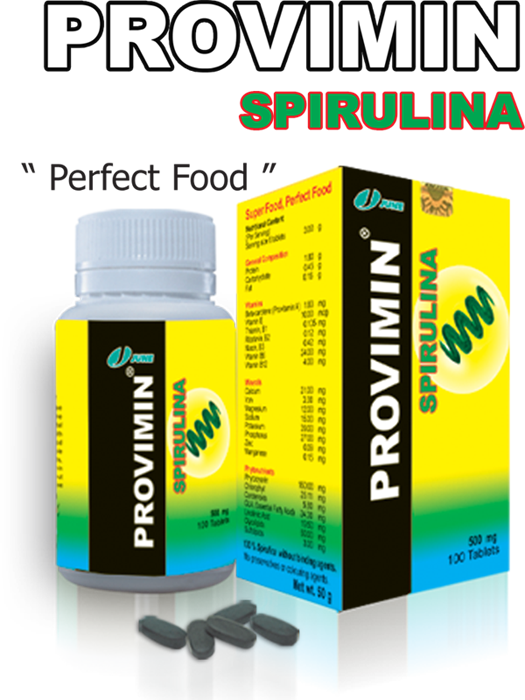 Provimin
Spirulina is a blue-green microalgae (Cyanobacteria) which grows pure in alkaline water. It is highly nutritious and actually a total food for human nutrition. Human can survive with Spirulina and water without taking any other food (Tested for 90 days). It is rich in vegetable protein, essential amino acids and fatty acids, organic minerala and natural vitamins. Provimin Spirulina is a pure natural functional food without any chemical or systhetic supplement and free from pathogenic microorganisms.
Nutritional value
Meat free protein, Vitamins, Essential fatty acids, Minerals and Carbohydrate.
Each tablet contains:
Spirulina platensis 500mg Provimin is a Perfect food with value among food. It is made by Natural Volcanic Spirulina with no chemicals nor dyes (coloring agents).
Directions :
Adult : 3 - 5 tables × 2 times daily
Child : 1 - 2 tables × 2 times daily
Can be taken as necessary.
Tightly recap after use. Store in a cool dry place. Protect from light.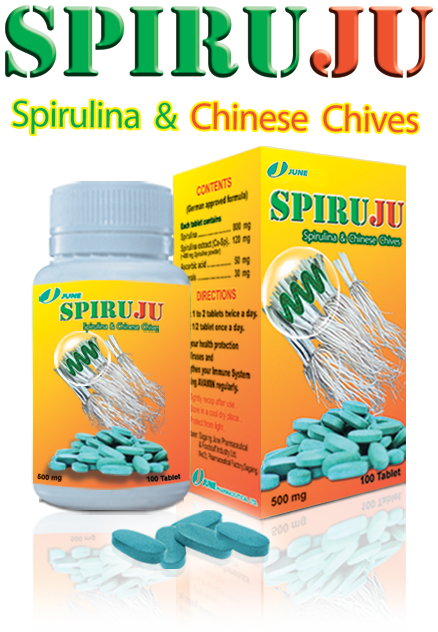 Spiruju
Composition
Each tablet contains: 500 mg
Spirulina platensis 80% and Allium tuberosum (Chinese chives 20%).
Spiruju has made with Spirulina and Allium tuberosum.
Spirulina has highly nutritious and Allium tuberosum is healthy beneficial supplement for human.
Health benefits
Anti emetic action
Control urinary incontinence
Detoxification
Good digestion
Good blood circulation
High rich in Niracin vitamin C, Calcium and Betacarotene
High rich in dietary fibre
Improve kidney and bladder function
Rich in vitamin and minerals
Reduce cancer treatment
Benefit for unstable angina
prevent bacteria and fungus diseases
Dosage
Adult: 2-4 tablets x 3 times daily
Child: 1 tablets x 2 times daily